LOVE, GRAND BAHAMA ISLAND
Love is in the air on Grand Bahama Island! Whether you're looking for a unique location to get engaged, renewing your vows, or planning a destination wedding or honeymoon, Grand Bahama Island is a lover's paradise.
Capture your unique love story in Freeport while dancing under the stars to vibrant melodies at seaside bars, or strolling along serene beaches without a soul in sight.
Grand Bahama is the perfect island to explore soft adventures with your significant other. To help you chart your course, we've curated a selection of fun activities for you to share.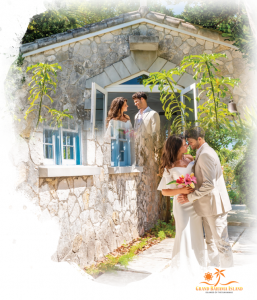 ACTIVITIES FOR LAND-LOVERS
Couples Horseback Ride – The adventure begins on a treelined trail and opens onto an expansive beach. From a stroll along the shore to a little playtime in the sea spray, these aren't your typical seahorses.
Garden Of Love – The Garden of the Groves is a tropical garden oasis populated with beautiful native flora and fauna. Share a special moment together at the waterfalls, along the Healing Labyrinth or at the wedding chapel with close friends and family.
Brewed for Two – Discover how Jimmy and his team at The Bahamian Brewery turn malt into beer, then 'sip the sensations' of their full line of products, including Sands Beer, in Jimmy's personal taproom. Cheers to a new pair of brewmasters!
Rekindle A Flame – Lighthouse Candle Factory makes Signature Bahamian candles incorporating shells, sand and Bahamian scents. These fragrant keepsakes make a lovely wedding memento.
Set Your Heart on Fire, Beach Bonfire – This beach party, offered by H. Forbes Charter Services, starts with an all-you-can-eat Bahamian buffet with signature beverages, and evolves into beach contests and a fire dancer performance. The evening's crescendo is the lighting of the bonfire; the perfect place for a heart-warming cuddle. Sparks fly on a moonlit stroll along the powder-soft sand.
ACTIVITIES FOR WATER-LOVERS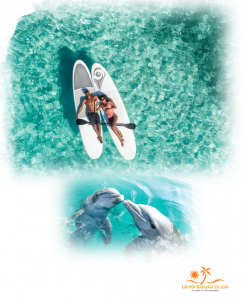 Beaches – Say, "I Do" with sand between your toes. With over 43 beaches to choose from on Grand Bahama Island, say "Yes" to walking down an aisle of pristine white-sand. Fortune Beach and Gold Rock Beach made USA Today's 10 Best Readers' Choice Awards, Best Caribbean Beaches 2020 list.
Zipline Your Way Into My Heart – Love is in the air on a couples zipline adventure at Pirates Cove. It's the perfect opportunity to glide your way into his/her heart and arms all over again. After heating up the ropes, cool off with watersports or parasailing for 2.
Couples Kayaking, Snorkeling & Swimming with Turtles – Paradise Cove is a small eco-resort tucked off the beaten path. The property's spectacular swim-to reef is teaming with marine life, including rays, sea turtles, and barracudas. Visit for the day, or spend the night in one of two seaside bungalows.
Stingray Experience – West End Ecology Tours offers privates charters to nearby Sandy Cay for the unique experience of feeding wild stingrays in ankle-deep water. If you're lucky, you'll get to meet the 'love-rays' Big Brownie & Big Mama. If it suits your fancy, snorkel a sunken boat wreck or a vibrant coral reef.
Kiss the Dolphins – Share the joy of love with a few playful dolphins at UNEXSO's Dolphin Encounter. These intelligent creatures are always ready to pose for a hug, a kiss, or surprise you with a cheeky splash.
Eat, drink &  be married! Fall in LOVE WITH Our food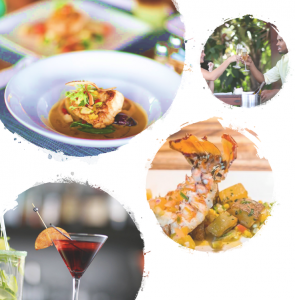 Romantic Sunset Dinners at Flying Fish Gastro Bar – Nestled between Pelican Bay Hotel at Grand Lucayan and the Lucayan waterway, Flying Fish is focused on offering quality food and drinks, infused with indigenous ingredients, prepared with the utmost skill and creativity. With an award-winning chef at the helm, certified Sommelier, waterfront views offered in a comfortable indoor & alfresco setting, and the friendliest staff, you're invited to relish a sunset kiss and a divine dinning experience at Flying Fish.
Lunch with a twist at Teaser's Tiki Bar – Located between the swimming pool and the beach at Old Bahama Bay Resort, Teaser's is lovely for a refreshing tropical drink and light snack in between all of your daily adventures. Or relax into your vacation with the welcome caress of a tranquil sea-breeze while enjoying breakfast, lunch or special events at Teaser's.
One Of a Kind Weddings on Grand Bahama
HONEYMOONS & ROMANTIC VACATIONS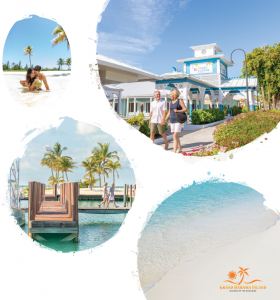 Promises have been made, rings exchanged, the bouquet has been thrown, and now it's time for just the two of you. Indulge in a couples' spa treatment, play on a secluded beach, share a savory meal, dive into a new experience, or bask in the sun in a hammock; simply enjoy each other's company on our beautiful island.
In celebration of your love, some hotels provide special offers and honeymoon/vacation packages; including complimentary champagne or sparkling wine, romantic candlelit dinners, luxurious rooms & suites, and so much more. A menu of Grand Bahama hotels and resorts is only a click away.
RELAX AND TAKE IT EASY at Renu Day Spa Bahamas
At Renu Day Spa, each guest receives an authentic Bahamian Spa experience with teas and locally made refreshments. The team consists of experienced therapists, stylists, and technicians who highlight the beauty in each client. The exclusive use of quality products in their treatments ensures optimal results for clients. Daily healthing routines using Micrylium, (an elite sanitizing agent) ensure a sanitary and safe experience. Your visit is guaranteed to be relaxing, professional, and unforgettable. 
MAKE YOUR DAY MEMORABLE
You can make your Wedding Day extra special by enhancing it with these authentic Bahamian touches.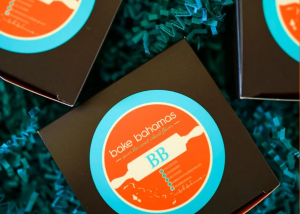 Many in the Bahamas know them from their original name "Barbs Bakery." The owner, Barbara Outten, has added a sweet touch to weddings, events, and family gatherings for more than 20 years.
Today under their rebrand, Bake Bahamas, they deliver a taste of the islands to the world through flavored rum cakes. Browse their page, send a message, or give them a call at 242-437-8459 to find out how you can savor the sweet island flavor.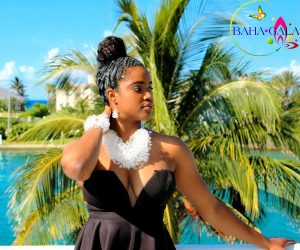 Unforgettable, Intriguing, and stunning designs! Baha Gala specializes in handmade jewelry with the finest materials, Shells, Coral. Turquoise, Semi-Precious Stones, Freshwater Pearls, and more.
Authenticity and quality are what they stand behind!  Baha Gala has been decorating the Bahamas and the world with beautiful designs since 2008.  It is their goal to expose the creativity and beauty of our natural materials found throughout the Bahamas. Offering delivery service, private viewings, and international shipping is a part of the service.
The designer says, "We are proud to be one of the few designers in the Bahamas to offer customized designs and international shipping." "Our goal is to enhance a woman's beauty with everything mother nature has to offer."  "Allow us the pleasure of decorating your life and become a Baha Gala Beauty!"