Posted by: carmel | February 9th, 2022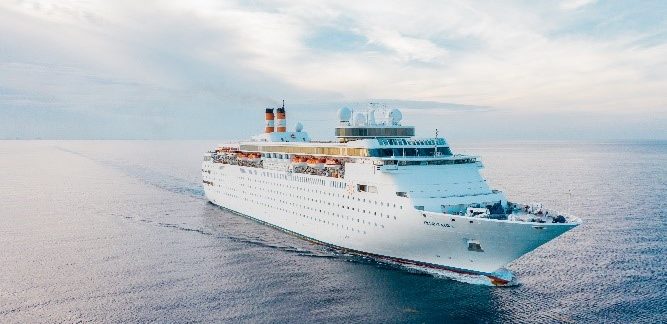 BAHAMAS PARADISE CRUISE LINE ANNOUNCES LIMITED-TIME PROMOTIONS, THEMED SAILINGS AHEAD OF APRIL REBRAND TO MARGARITAVILLE AT SEA
 Travelers Can Say "Bon Voyage" to Grand Classica With 3-for-2 & BOGO 50% Off Offers,
Themed NFL, MLB, and Spring Break Cruises
 PORT OF PALM BEACH, Fla. (February 9, 2022) – As Bahamas Paradise Cruise Line prepares for its April rebranding to the all-new Margaritaville at Sea, the brand has announced a line-up of special promotions and themed sailings that let loyal travelers bid farewell to its flagship vessel, Grand Classica, and enjoy a short, last-minute getaway to paradise. Snag one last chance to sail aboard Grand Classica before she reemerges as Margaritaville at Sea Paradise on April 30th. Grand Classica's bon voyage includes discounted cruise fares for students, a Buy One Get One Free booking sale, and select sailings with MLB greats.
Super Boat: Game Day Watch Party To celebrate the biggest football game of the season, Bahamas Paradise Cruise Line will host an action-packed watch party onboard Grand Classica for the big game on February 13th. Travelers can purchase the 'Super Boat' package for just $59 (as an add-on to their cruise fare) and enjoy the game at the Crow's Nest Sports Bar. The package includes a guaranteed seat at the sports bar, five free drinks, $25 match play at Par-A-Dice Casino and a $25 spa credit. During the game, an elevated buffet will be offered at the sports bar with various options, such as a nacho bar, wings, jalapeno poppers and more! The fun doesn't stop there, and Bahamas Paradise Cruise Line has everyone in mind with a unique romantic twist on the weekend. Couples embarking upon the 'Super Boat' sailing can celebrate Valentine's Day as well, with a special dinner menu at Admiral's Steak & Seafood and couples' massages, which are not typically offered onboard.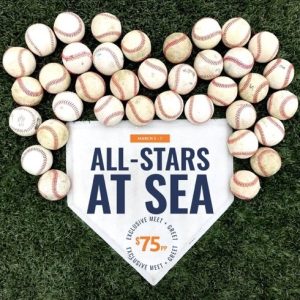 All-Stars at Sea: Themed March 5th Sailing with MLB Greats, Including Softball Game Against Local Bahamian Team in Freeport – Fans of America's game can enjoy some major-league fun and set sail March 5th with numerous former MLB players, including Charles Johnson and Antonio Alfonseca, among others. The players will form an all-star softball team and compete against a local Bahamian team during the ship's day in Grand Bahama Island. Guests booking the 'All-Stars At Sea' package can enjoy an exclusive meet-and-greet and catch the softball game ashore for $75 per person (as an add-on to their cruise fare), plus complimentary transportation to-and-from the game, access to local food vendors and more.
For even more ways to save, Bahamas Paradise Cruise Line is offering several special last-minute promotions as Grand Classica rounds out her time at sea, including:
 Bon Voyage Grand Classica: BOGO 50% Off, Five Free Drinks and More
Travelers can book the 'Bon Voyage Grand Classica' offer now through April 16th and enjoy a BOGO cruise fare (buy one, get one 50% on all passenger fares) plus five free drinks per stateroom, free Wi-Fi and $25 onboard credit.
3-for-2 Deal
Friend groups and families can take advantage of Bahamas Paradise Cruise Line's '3-for-2'offer, booking three cabins for the price of two on all sailings now through April 16th.
Scholarship to Sail: Spring Break at Sea
Students can save big this Spring Break as they set sail to Grand Bahama Island. Groups of up to four or more can enjoy cruise fares as low as $99* per student which includes unlimited food, entertainment, breathtaking ocean views, and a fabulous day on Grand Bahama Island.
On April 16th, Grand Classica will embark upon her final sailing as the flagship vessel of Bahamas Paradise Cruise Line and on April 30th, will reemerge as Margaritaville at Sea Paradise, the flagship of the all-new vacation brand, Margaritaville at Sea.
"As the only provider of two-night cruises with daily departures, we have always strived to provide the best deals, more inclusive rates, impressive perks and generous rewards to our valued guests," said Francis Riley, the cruise line's chief commercial officer. "We look forward to seeing everyone onboard for a relaxing escape onboard Grand Classica before welcoming them back onboard the all-new Margaritaville at Sea Paradise."
For more information on Bahamas Paradise Cruise Line or to book a cruise, visit: https://www.BahamasParadiseCruise.com. Follow Bahamas Paradise Cruise Line on Facebook at Facebook.com/BPCruiseLine, Instagram @BahamasParadiseCruiseLine, and Twitter @BPCruiseLine.
For more information on Margaritaville at Sea or to book, visit margaritavilleatsea.com.
ABOUT BAHAMAS PARADISE CRUISE LINE
Bahamas Paradise Cruise Line, the ultimate Bahamas getaway, is the only provider of two-night 'micro-cation' cruises to Grand Bahama Island, and the originator of the unique Cruise & Stay program, which lets travelers extend their Bahamas adventure with a distinctive resort stay. Named Best Short Cruise by Porthole Cruise Magazine's 2020 Editor-in-Chief Awards, Bahamas Paradise Cruise Line sets sail every two days from the Port of Palm Beach onboard its flagship Grand Classica – which earned Cruise Critic's 2019 Cruisers' Choice Award for Best Entertainment. The company is majority-owned by the family of former Norwegian Cruise Line President and CEO Kevin Sheehan.
*Cruise fares are per person, based on double occupancy and do not include gratuities, taxes, and fees; offers cannot be combined. 
###
Media Contact:
Samantha Jacobs/Rachael Rampersad
Hemsworth Communications
(954) 716-7614 or [email protected]