Posted by: carmel | June 15th, 2022
THE BAHAMAS ELIMINATES ITS TRAVEL HEALTH VISA REQUIREMENT FOR ALL TRAVELLERS
Streamlined Entry Protocols Take Effect 19 June 2022
NASSAU, Bahamas, 15 June 2022 – The Government of The Bahamas is removing another COVID requirement for international visitors. Effective at 12:01 a.m. on Sunday, 19 June 2022, travellers will no longer need to apply for a Bahamas Travel Health Visa in order to enter the country. All travellers will, however, still be required to present a negative COVID-19 test taken no more than three days (72 hours) prior to travel to The Bahamas.  
"The discontinuation of the Travel Health Visa is yet another signal to the international community that we are open for business," said the Honourable I. Chester Cooper, Deputy Prime Minister and Minister of Tourism, Investments & Aviation. "Throughout the
Posted by: carmel | February 9th, 2022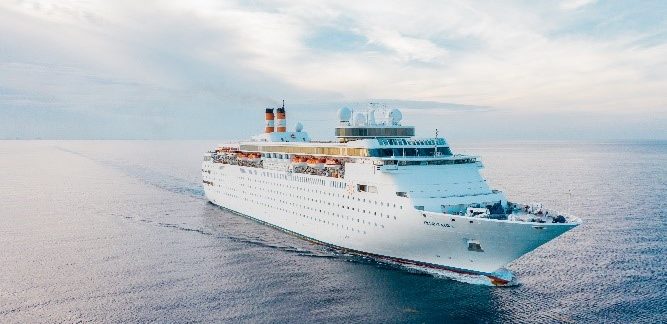 BAHAMAS PARADISE CRUISE LINE ANNOUNCES LIMITED-TIME PROMOTIONS, THEMED SAILINGS AHEAD OF APRIL REBRAND TO MARGARITAVILLE AT SEA
 Travelers Can Say "Bon Voyage" to Grand Classica With 3-for-2 & BOGO 50% Off Offers,
Themed NFL, MLB, and Spring Break Cruises
 PORT OF PALM BEACH, Fla. (February 9, 2022) – As Bahamas Paradise Cruise Line prepares for its April rebranding to the all-new Margaritaville at Sea, the brand has announced a line-up of special promotions and themed sailings that let loyal travelers bid farewell to its flagship vessel, Grand Classica, and enjoy a short, last-minute getaway to paradise. Snag one last chance to sail aboard Grand Classica before she reemerges as Margaritaville at Sea Paradise on April 30th. Grand Classica's bon voyage includes discounted cruise fares for students, a Buy One Get One Free booking sale, and select
Posted by: carmel | January 5th, 2022
NASSAU, Bahamas, 4 January 2022 –
The Bahamas has suspended the mandatory RT-PCR testing requirement for vaccinated travellers, which was expected to take effect on 7 January 2022. Vaccinated persons, as well as children ages 2-11, may continue to present either a negative Rapid Antigen Test or negative RT-PCR Test.  
In addition, effective 4 January 2022, all persons remaining in The Bahamas for longer than 48 hours will be required to undergo a Rapid Antigen Test, regardless of vaccination status. Read More